Hill: Cruban Beag
Date: Thursday 30th December 2010
Company: Just me
Time: 2Hrs 15Mins
Dog friendly: No, several fences

Yesterday, I ascended my 600th UK Marilyn. Today, I ascended my 600th Scottish Marilyn.
I didn't have a map with me for Cruban Beag so I made up a route as I went along.

Click here to see a map of the route undertaken

I parked in a car park, just off the A9, at the turn-off marked Crubenbeg. I stopped to take a few photos at the Falls of Truim.

Falls of Truim:



Falls of Truim:



From the bridge over the River Truim, I followed a tarmac track towards Crubenbeg House and B&B. I then crossed a field heading towards Cruban Beag. I had to skirt round a bit to avoid an electric fence. It would be simpler to follow the sign marked Right of Way to Laggan.

Cruban Beag:



Cruban Beag:



Looking back towards A9: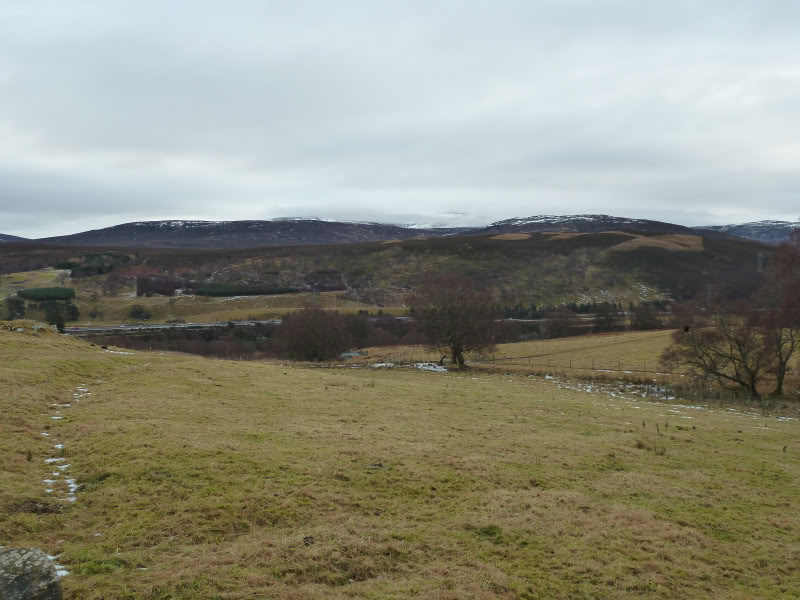 I opted to ascend towards the large cairn at the North end of Cruban Beag. I followed a faint track towards this cairn, skirting below a crag.

Ascent towards crag: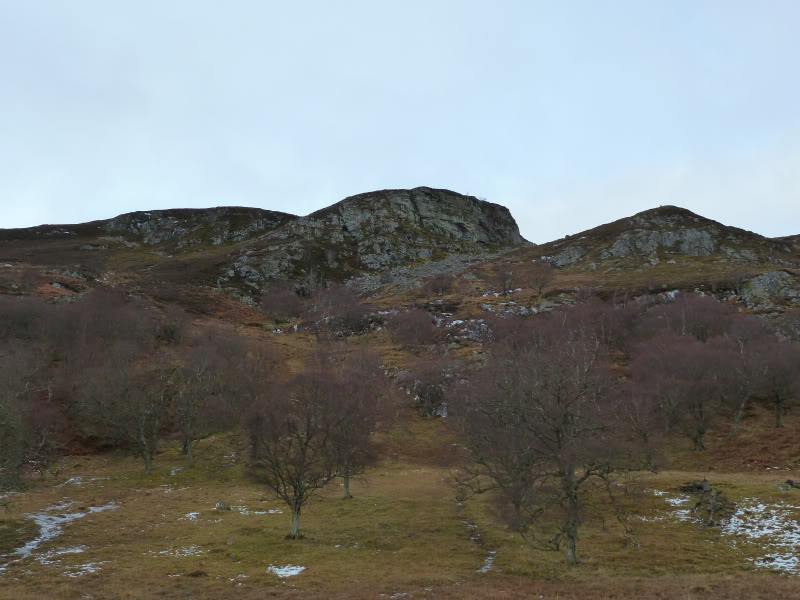 Creag a'Chrubain crag:



As I approached the large cairn, I heard a strange noise below. Two men were walking along scaring birds with what looked like large flags. Behind these two men, another eight followed with shotguns. I think this estate must regularly shoot birds as I found lots of bits of dead birds during the walk
. I am not a fan of hunting, I prefer shooting with my camera.

Game hunting (full zoom):



Looking across A9 towards Meall Chuaich: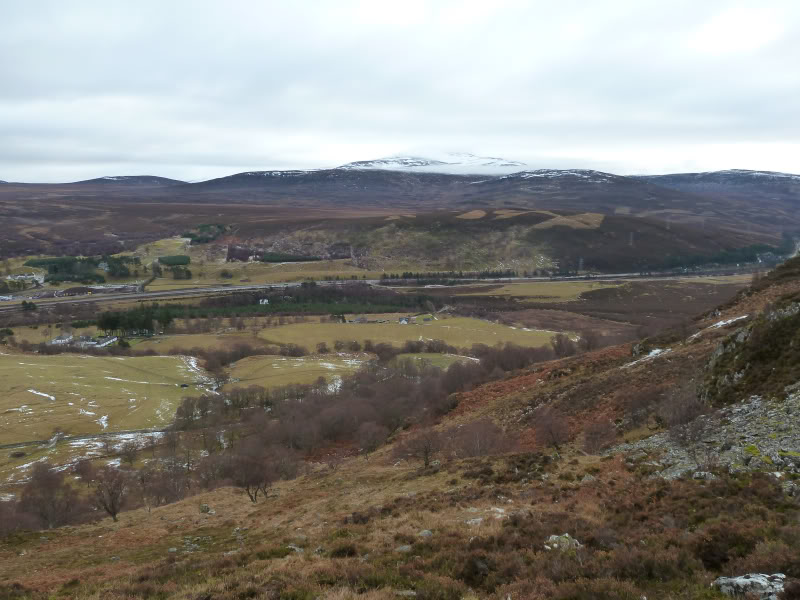 Large cairn (marked on map):



Creag a'Chrubain crag from large cairn:



The Creag a'Chrubain crag was easily skirted on the right. I next ascended to the top of Creag a'Chrubain.

View from Creag a'Chrubain: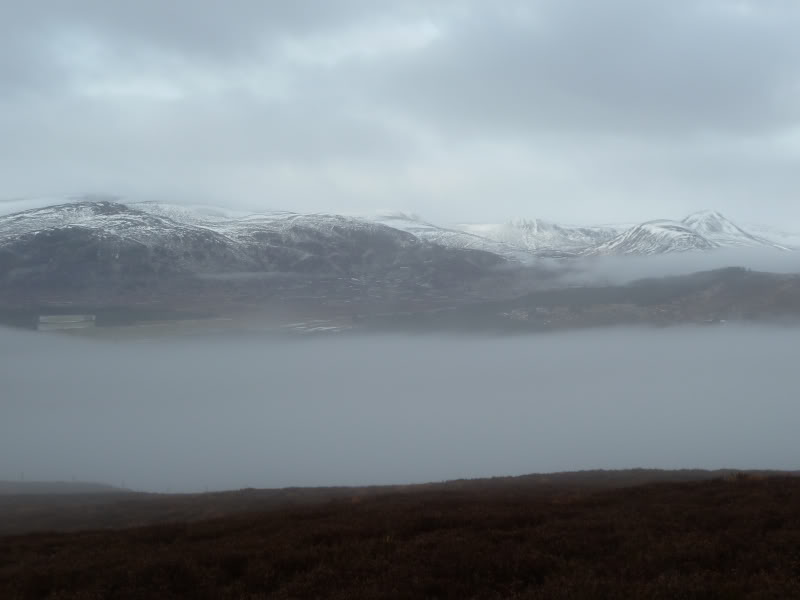 Creag Dhubh:



The ascent of Cruban Beag was very steep. I had to use clumps of heather as handholds on the way up. I ascended directly up the middle in the next photo.

Cruben Beag from cairn at top of Creag a'Chrubain:



Was a bit relieved when the ground levelled-out. The remainder of the walk to the summit was easy.

Looking towards summit cairn and trig point: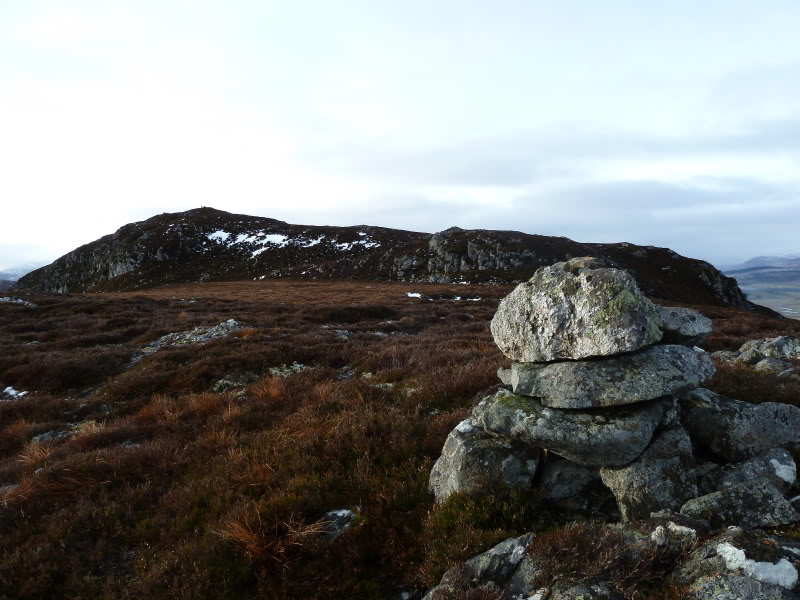 Laggan hills: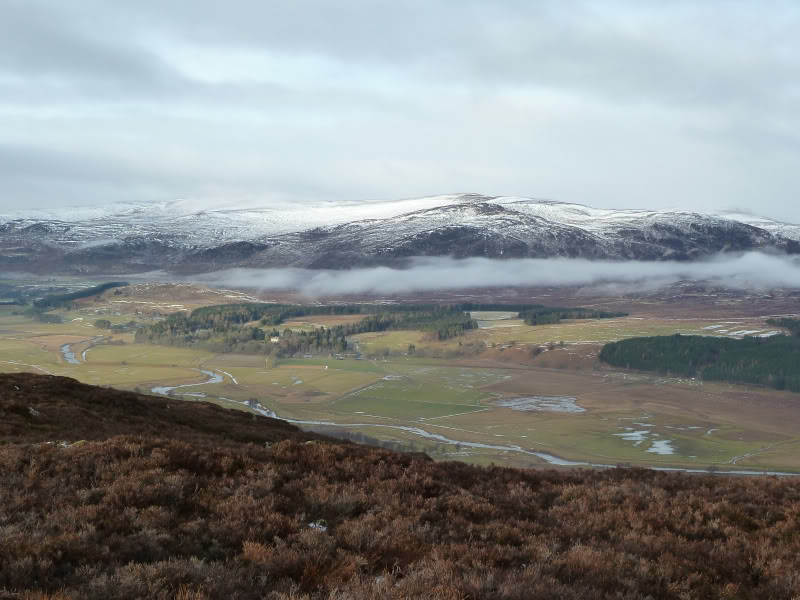 Looking towards Creag Dhubh and Spey valley:



Trig point on Cruban Beag:



I took a few photos at the summit and then decided to try and get a photo of me sitting on the trig point.

Myself on trig point:



I was too slow on my first attempt to get on top
.

First attempt at getting onto trig point: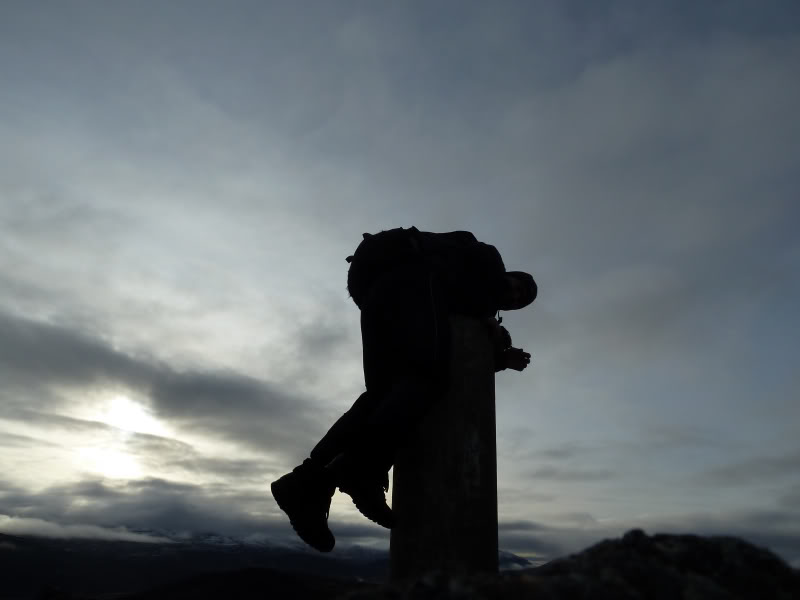 The descent towards Cruban Mor looked nice and easy, so I opted to carry on traversing the hill descending to the col between Cruban Beag and Cruban Mor.

Descending towards Cruban Mor and Am Binnein: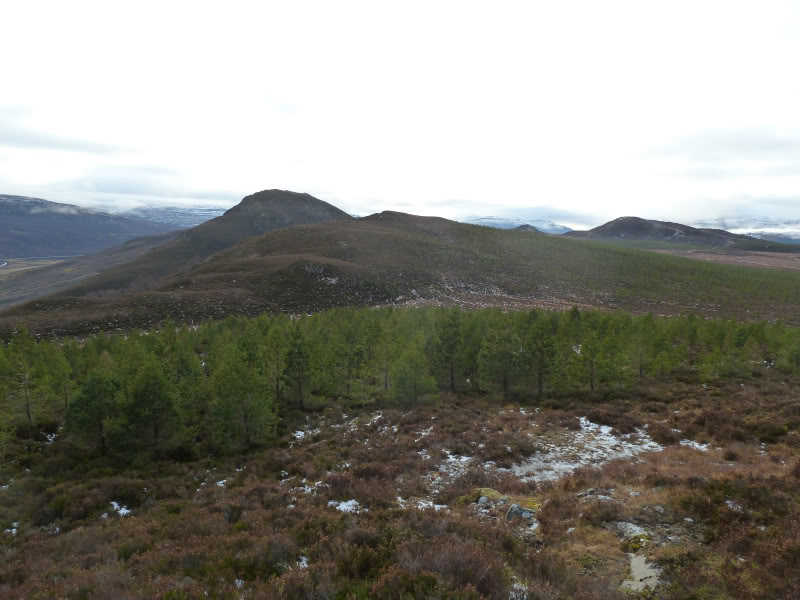 Looking back to Cruban Beag:



Descent: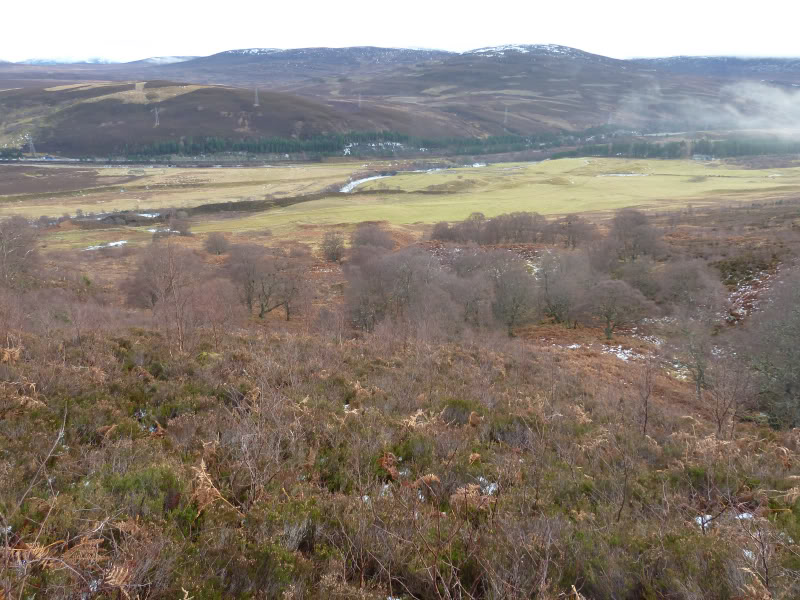 Lichen-covered trees: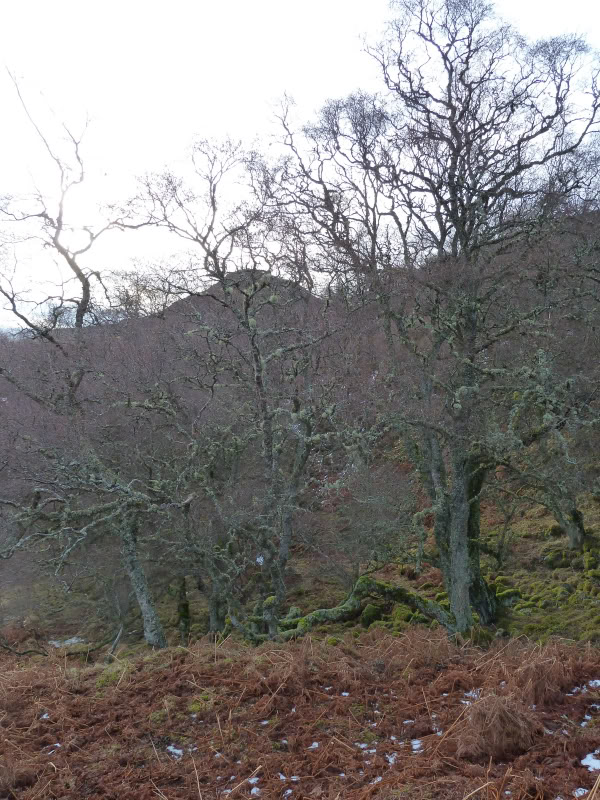 While this descent was easy enough today, I wouldn't fancy going this way in summer. There is lots of bracken which today had been flattened by the recent snow.

Lots of bracken: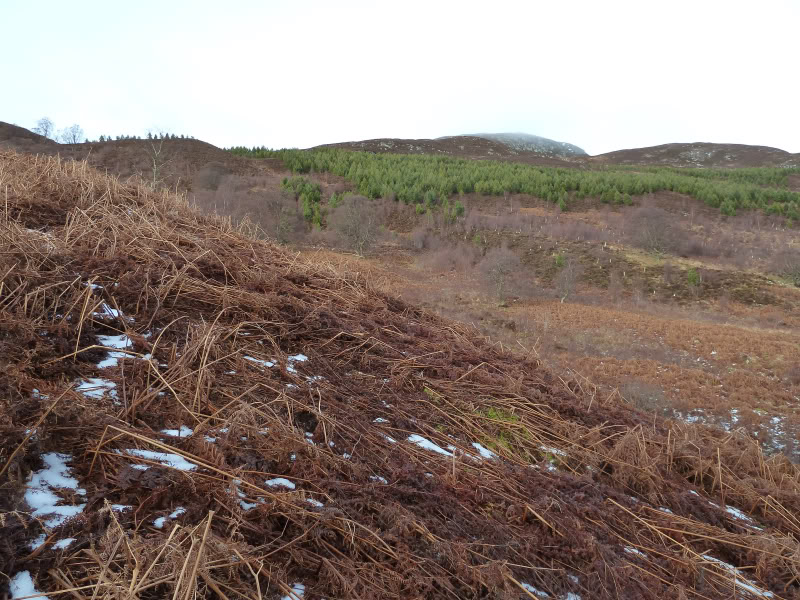 Am Binnein and transmitter on 515m top:



This is a really good Marilyn, just 20m short of having Fiona status.
Would be nice to extend this walk by also including Cruban Mor and Am Binnein.